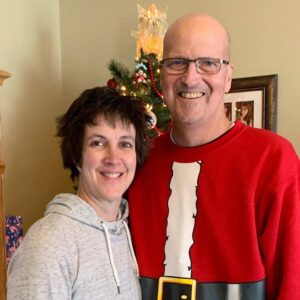 Fabulous Moments is honored to announce the next Fabulous Family. Jerry Kerns has been battling multiple myeloma for over 10 years. He continues to stay strong in his faith as he fights the battle. His wife, Lynn, is by his side at all times providing support both emotionally and physically.
The Kerns family has been there to support each other along the cancer journey. They find strength in each other and value the time they have had together. When Jerry was diagnosed, the Kerns children were in middle school and high school. Today they are all adults. Jerry is grateful to see his children graduate from high school and college, celebrate weddings and a grandchild.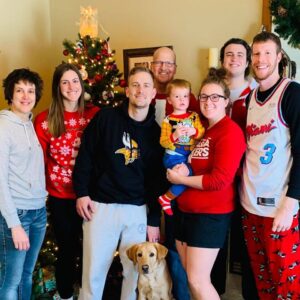 Jerry is a huge sports fan. Supporting the Jackrabbits, Huskers and Vikings!
It was an honor to present Jerry with his Fabulous Moment during this special time of year.